Every motorcycle rider will await the coming of the summer's long and warm rides. Nothing beats that happy feeling from riding on a grippy dry road surface with the sun shining on your face. However, taking rides in hot weather amid blistering temperatures in summer poses many challenges.
You need to avoid heat stress if you want to be very attentive on the road and the entire operation of your bike. But what do you wear on a motorcycle in hot weather? This article answers the question in detail. It also discusses the idea of wearing normal clothes on your rides and the suitable helmets to use in your adventure under hot weather.  So, keep reading to learn more.
Can You Wear Normal Clothes When Riding A Motorcycle?
Wearing normal clothes when riding a motorcycle is not a great idea. Even though the weather is warm, you are not riding on a long-distance, or the size of your motorbike/moped doesn't warrant gearing up. If there's any impact at all, there will be holes in your clothes, no matter the level of speed you are on.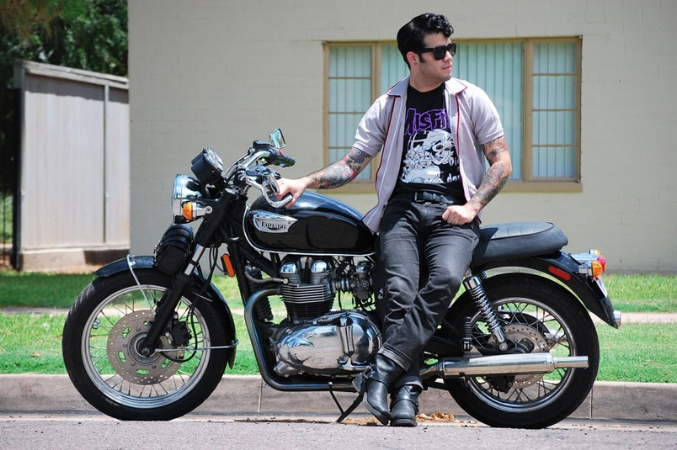 Also, to prevent your skin from becoming damaged because of dehydration and sunburn, it is advisable to ride in full gear. Wearing mesh pants, jackets, as well as a well-aired full-face helmet is necessary to maintain your cool during the scorching summer heat. Another thing that can help you keep your cool while riding is the motorcycle helmet for hot weather.
Let's check out these casual clothing and how you can wear them on your motorcycle for your protection.
Motocross Jerseys and T-shirt
It is not advisable to do one layered clothing alone while you ride. It doesn't matter whether or not it is scorching hot because, on impact, the road will make holes into it even if your speed is less than 5 mph. Motocross jerseys and t-shirts are what many riders wear but make sure that the sleeves are long. Also, be sure that the jersey is not tight to avoid holes on impact.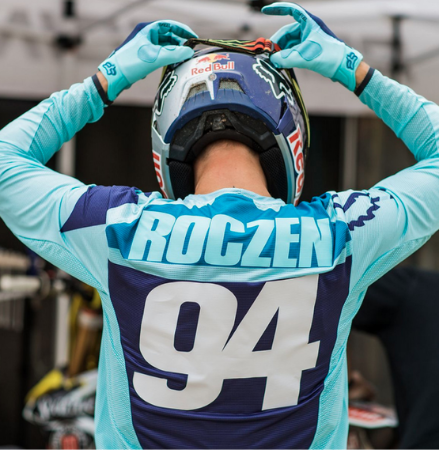 Mountain Motorbike Gloves and Motocross
It is quite common to see people wearing lightweight gloves from motocross. Nobody can criticize them since the gloves are created with mesh fabrics. The mesh fabric allows cool air to pass through their fingers.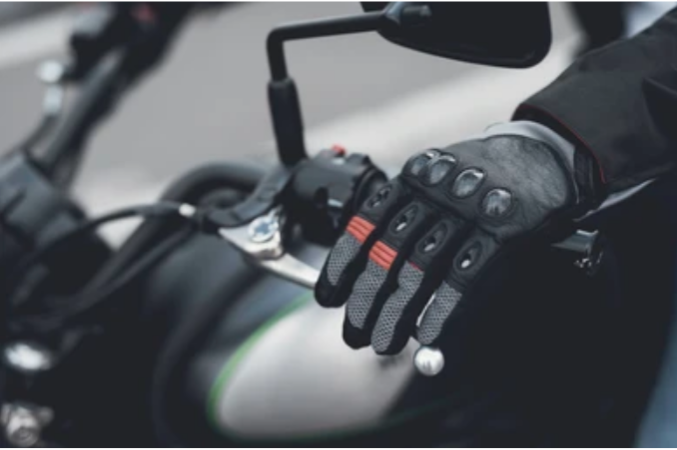 It is true that most off-road bike gloves consist of leather palms, which mainly allow the gloves to last longer. Also, it can give you total control while holding the grips. This means that you are not likely to collide with the tarmac yet.
Jacket and Hoodies
This type of jacket and hoodies are not the regular ones. You can wear this kind of clothing during hot weather on rides. However, just wearing only hoodies on a ride isn't good enough, no matter the thickness of the material. However, there is a pattern you can use to ensure they are still protective. For example, you can swap your hoodie or jacket for a specially built Kevlar hoodie.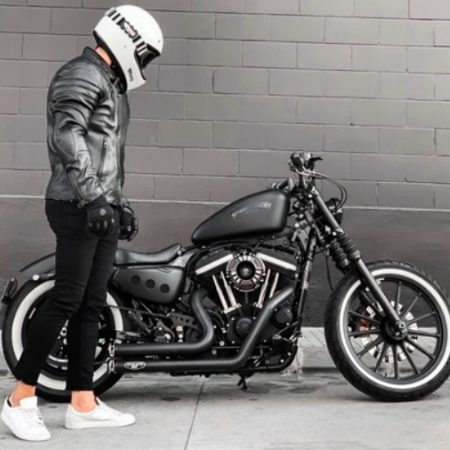 Trousers and Jeans
This clothing style is very popular for bikers. They seem to take denim jeans as a cross between riding gear and fashion. They offer less protection when you fall at a speed of 30mph and slid for only 45 feet. But there are Kevlar protective jeans, which are now popular for bikers. These jeans come in two types; the part lined and the fully lined. Where Kevlar is only placed on impact sections such as; around your knees, at the hip, and rear end to help minimize the jean's overall bulkiness and weight and make it look like fashionable jeans.
Which Types Of Helmet Are Good For Hot Weather and Why?
Wearing a comfortable and perfect helmet is notable since it can protect your head. However, during the summer, one thing you shouldn't forget while buying a helmet is proper ventilation. If not, you may suffer from excessive sweating.
So, the following helmets are recommendable;
1. Half Helmets
Using half helmets for summer rides, airflow is very important. The rider can receive more airflow on the face, neck, and side of the head. Some half helmets contain built-in air channels in their liner to bring extra airflow inside the top of the head for more cooling. This includes; tinted drop-down shields that protect the eyes from the scorching summer sun.
2. Three-Quarter Helmets
The three-quarter helmet, otherwise called open face helmets, adds side protection and leaves your front unobstructed. This helmet is famous for cruiser and vintage riders. You can also wear three-quarter helmets with face shields or goggles.
3. Full-Face Helmets
This style of the helmet provides the highest protection for your head anytime there is a crash. But it can overheat, causing its particular hazards. However, with the help of good ventilated full-face helmets, that problem can be diverted. They come with face shields and chin bars that offer airflow for your full head coverage.
4. Modular Helmets
If you will spend long hours on a ride, the modular helmet is the most sensible option. Why they are called modular helmets is because of the chin bars, which are hinged. Thus, you can switch them from full-face helmets to three-quarter helmet configurations. Note: it is not every modular helmet that is certified to ride with its chin bars open.
5. ADV and Dirt Helmets
When you speak of enabling airflow, this type of helmet is in-between full-face and three-quarter design. It is because of its massive eyespots and spacious chin bars.
What Do You Wear On a Motorcycle in Hot Weather?
For many people who often ask, what do you wear on a motorcycle in hot weather, we have studied the latest products in the markets over the last few months. The gears we picked will help you keep your cool and give you overall protection.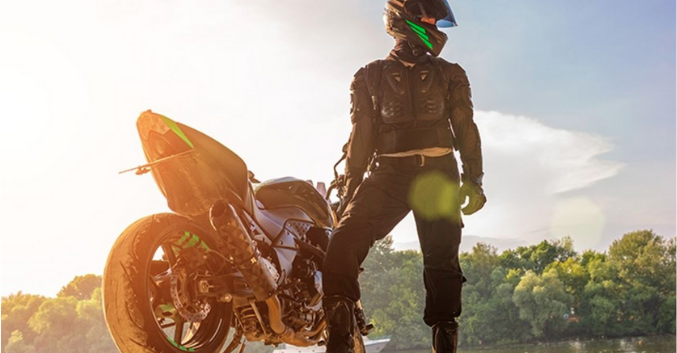 Check them below!
Summer Base Layers
A base layer serves as a second skin for the wearer. These pieces of clothes provide warmth and at the same time, absorb and evaporate your sweat to ensure all-day comfort. There are different base layers for every weather condition. During the summer, the base layer will keep you cool and prevent irritation due to excessive sweating.
Mesh Jackets
The advancement of motorcycle clothing has made riders see mesh jackets as a perfect alternative to leather ones. Most mesh jackets are made to use textile and rarely leather paneling. Also, some mesh jackets are made of Quick-dry fabric for fast drying. They have mesh inserts on them to keep you feeling cool when you are on a ride. The mesh inserts allow the inflow of air throughout the jacket that keeps you cool.
For more protection, these jackets are designed with CE-certified shoulder and elbow protection. An additional feature is an airframe with a detachable reflective and waterproof liner that helps you in different weather. They are available in male and female variants.
Summer Gloves
One thing you must never miss wearing on any ride is your gloves. It is important to have your lightweight gloves available during any summer ride. A good summer glove has lightweight mesh and a short cuff.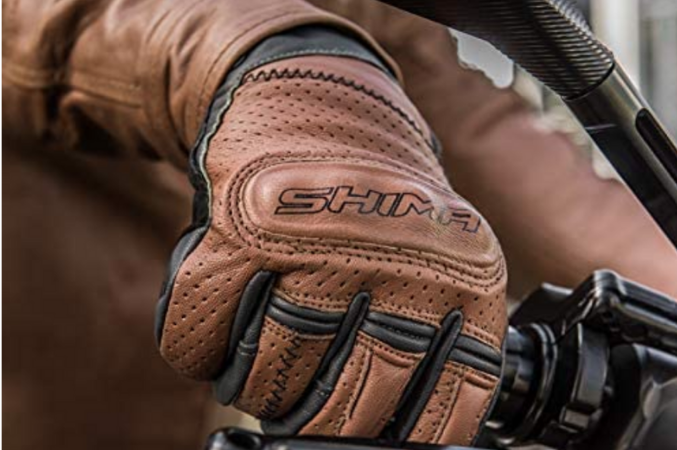 Alpinestars Reef gloves are a good example of a summer glove. It protects your hands from sudden impacts. The provision of the knuckle protector makes this possible. It is constructed with stretch fabric alongside a short cuff. The mesh design is placed at the backside of the gloves that allow the easy flow of cool air to the hands.
For a comfortable and protected closure, the manufacturers added a web-patterned wrist strap. This will enable the rider to have a firm grip and control of the motorcycle.
Ventilated Motorcycle Helmets
Many helmets in the market today come with vent holes on their crown. Also, you'll find helmets with one or two exhaust vents at the back while some brands come with one or two vents on their chin bar. These vents allow the free flow of air into the helmet and the liners are usually perforated to facilitate the process.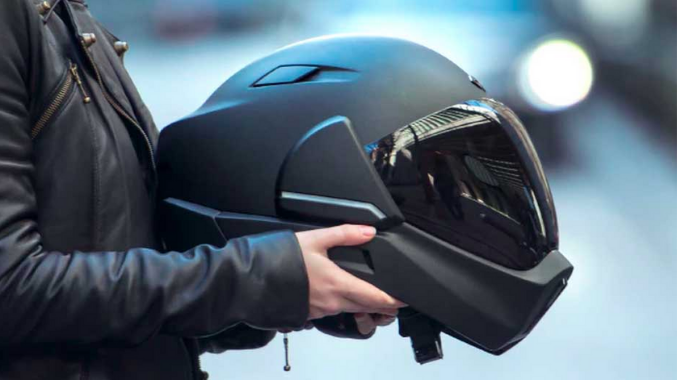 Denim Jeans
They look like the regular jean pairs on streets, but they serve as fantastic protection for riders. They are also built for comfort in hot weather. Many jeans for motorcycle riders are made from hard fabric to ensure they don't tear from a slide. They are also designed to provide safety for the knee and hips but are still light.
Riding shoes
When we mention riding shoes, we're not talking about boots. Riding shoes are different from boots because the latter is usually bulkier. These shoes are made with heavy-duty canvas and water-resistant leather. If you particularly ride with an armoured riding shoe, you'll feel comfortable in hot weather and not all sweaty.
How Can I Protect My Skin While Riding A Motorcycle?
You can protect your skin while riding by making sun safety your daily habit through the following measures;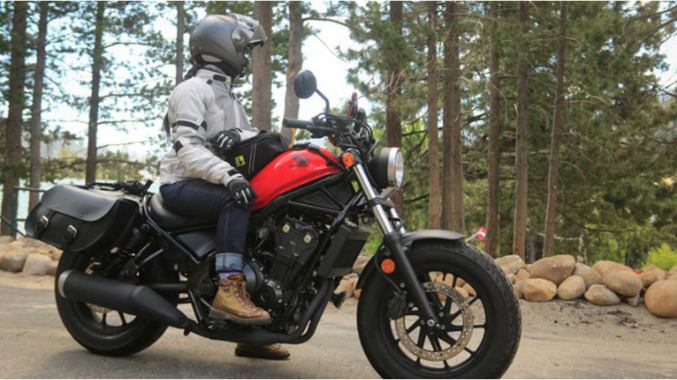 USe SPF creams
To protect your skin from sunburn, rub an SPF cream. But it takes about 20 minutes' wait time before SPF can sink properly into your skin. That is the only way it can protect your skin from UV rays. So, apply it before you go outside or it is almost as if you're not wearing any sunblock at all.
UV-Protective Sunglasses
Get good UV-protective shades to your eyes against UV radiation. The prominet types of radiation that we must avoid are the UVA & UVB radiation which can damage your eyes and impair your vision. Moreover, radiation may lead to cataracts which usually require eye surgery in some cases. So, make sure your sunglasses comes with UV coating.
Do not Depend on Makeup.
Although it is quite tempting to drop sunscreen when you read SPF on a makeup, please don't relent. There are SPF makeups that can protect your skin against the sun. However, you can't say for sure that they're preventing UV radiation from touching you. This is because the makeup can only reach some parts of your face but your neck, hands, arms or other uncovered parts will be at risk.
Always Reapply the Sunscreen
The sun sometimes washes away the sunscreen chemicals. This can cause the sunscreen to rub off or wash off on your clothing or towels. So, while riding especially for long distances, make sure you stop every 2 hours to reapply it. Experts recommend doing that because your sweat might have wiped it off.
Strategize Around the Sunlight
if you dont want to burden yourself with all the strategies, you can change the time of your riding unless you must do it at a specific time due to work. So, you can plan to ride early in the mornings or late in the afternoons. That is when the sun is lower. It is at midday that UV rays peak.
Proper Coverage
Proper clothing provides maximum protection against UV rays. Some of the things you can wear inckude long-sleeved t-shirts ti cover your arm. Also wear your denim jeans but dont wear shorts to ride under the sun. This will expose your legs to UV radiation.
Take breaks under shades
Even though it's not easy to do, taking breaks under a shade can protect your skin from damages. As you drive, look for a shade on the road or park under any tree. You can even stop at easteries for a cool drink and snack before continuing the journey.
Conclusion
The popular question most beginners ask is; what do you wear on a motorcycle in hot weather? It is important to equip yourself when you go out on a ride in the heat of the sun. Use the right motorcycle gear for maximum comfort. Even if you stay out under the sun for a very long time, wearing the right outfit will keep you safe from the harsh weather and still protect you during impacts.