Carrying an extra helmet can come in handy, especially when going on a motorcycle ride with a friend.  It is important to carry this helmet for safety measures, as this safety tool protects the user of motorcycles from head injuries in accidents. But carrying it on your arm can be quite challenging.
Moreover, if you carry it on your arm, how will you control the motorcycle while driving? So, it is preferred you follow other methods to make it less tasking or stressing. It is very important because it could save your passenger from danger while riding. To solve this puzzle on how to carry a passenger helmet on a motorcycle, we have exclusively sorted out these guidelines for you!
Key Takeaways:
Carrying a passenger helmet is compulsory if you want to ride with a family member or friend.
The helmet protects both riders from deadly repercussions of impacts on the head from accidents.
You can use several methods to carry the helmet, including cargo nets, strapping on the backrest, attaching it under the passenger seat, etc.
You can use a carrier strap or backpack to carry the second helmet if you're driving a Harley Davidson.
How To Carry A Passenger Helmet On A Motorcycle?
1. Strap It to the Backrest
With a sissy bar or a backrest on your motorcycle, it is easier to just attach the straps safely around the backrest area. Make sure to tighten it properly to avoid swinging while riding on the bike. It may be quite difficult to keep the helmet in place while riding, so we advise the use of a bungee cord to keep it in place for safety purposes.
2. Use of Cargo Nets
There is a diverse cargo net in seizes and style hooks. They can be metal or plastic with plastic coating in the form of a bungee cord. These nets are made of strong elastic cords with various hooks surrounding the edges.
Attaching a passenger helmet to your bike using this tool is easy. Just place the helmet on the pillion seat, push the cargo net over it, and then secure them tightly to the hooks on the motorcycle. Ensure to get a smaller net with smaller weave seizes to help keep the helmet securely in place. The strings attached to the nets should be equally placed over the helmet.
3. Attach to the Hook Under the Rear (Passenger) Seat
Most motorcycles come with a proper helmet hook under the rear seat. This hook is multi-purposed. But it's commonly used to fasten the D-ring on the helmet strap and place any extra helmet on the motorcycle sides.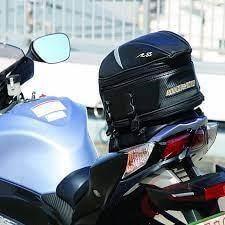 The helmet should be placed on the passenger seat opposite the D ring over the helmet and fastened with the hook on the other side. Ensure to position the helmet properly to avoid scratching off the motorcycle paints.
4. Strap to Grab Bar
You can secure the strap around the motorcycle's rear grabs or handholds if it has one. This can ruin the paint of your bike, considering that it is resting directly on it while in motion. So, we advise you to place it tightly to decrease the friction on the bodywork of the motorcycle during movement. Finally, hang it above your exhaust pipe.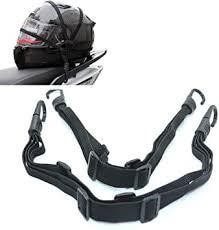 5. Motorcycle Backpacks With Helmet Holder
Another method how to carry a second helmet on a motorcycle is through a backpack with a space to carry a full helmet in it. Modern days helmet is lightweight because it is made up of fiberglass and thermoplastic. This nature makes it easy to attach it to your motorcycle without stress.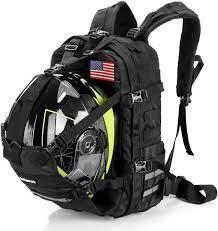 Backpacks are convenient; these backpacks are made so that they stick to your body while driving because of their hard shell material and their handy hip belt pouch. It has a good pocket and enough space capable of keeping your helmet. These backpacks are also waterproof.
6. On Your Arm
If you are out of options on how to carry a second helmet, hook the chin strap of your helmet together and hang it on your elbow; make sure to secure it tightly around your elbow. Unfortunately, this method is at your own risk because it can cause bruises on the arm.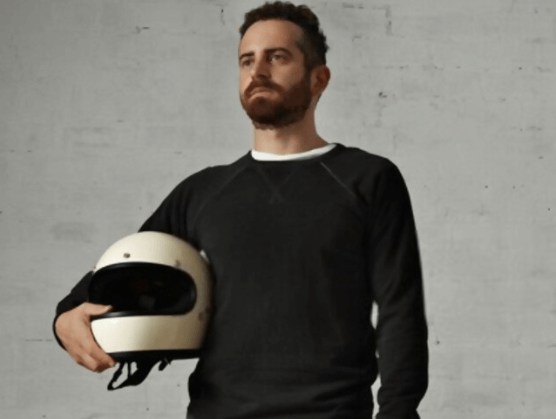 Please, this method can be very risky and tiring if you are traveling a long distance. So you can opt for other options on how to carry a passenger helmet on a motorcycle.
7. Motorcycle Helmet Lock
This is an immovable feature of a motorcycle that is made of a cable or a solid part, which helps hold the helmet securely in place. Some helmet locks come in different forms, which allows them to be fixed at the rear license plate.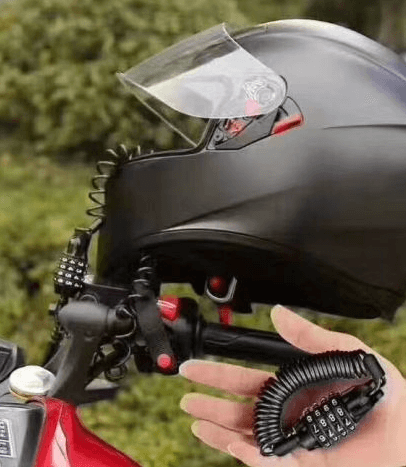 Simply remove the previous plate and replace it with the helmet lock on the bike's chassis via similar screws. You can also use the face of the holes or straps to secure the helmet on the lock.  Most of these helmet locks come with a wire to secure a second helmet. Just fix the wire around the chin part of the helmet and attach it to the frame of the motorcycle to keep the passenger helmet steady while driving.
8. An Oxford Lidlash Helmet Bag
The Oxford Lidlash helmet bag has a strap that allows you to keep the helmet inside the bag securely. However, fix the backpack's straps under the motorcycle's backseat because hanging it behind you may be quite uncomfortable while driving.
An oxford Lidlash helmet is just a bag with a strap, manufactured from oxford products by a UK company. Moreover, these bags are lockable, which helps keep the helmet protected. They are appropriate for chains, and cable locks, and the hanging straps help keep the helmet in place and off the ground.
9. Use a CaddyStrap
This is one of the most convenient ways to carry a second helmet on a motorcycle. Expand the helmet chin strap using nylon and an extension strap made of rubber to keep the helmet down. Mount the caddy strap between the rear seat through the frame chases and back to the helmet. Ensure that the stretchable rubber part is tightly strapped to the passenger seat. Always store it compactly when not in use. With a caddy strap, you can directly connect your helmet's chin strap for an easy carriage of an extra helmet.
10. Saddlebags
The tail bag is very comfortable if it has a good space to fit your extra helmet. You don't need to worry because; it's one of the most relaxing ways to carry a second helmet. Saddlebags come in varieties, including hard panniers and canvas saddlebags. Simply attach it to the side of the motorcycle, and you are good for your ride. Saddlebags are flexible and very easy to use. You can easily attach it to your belts with your helmet securely inside it.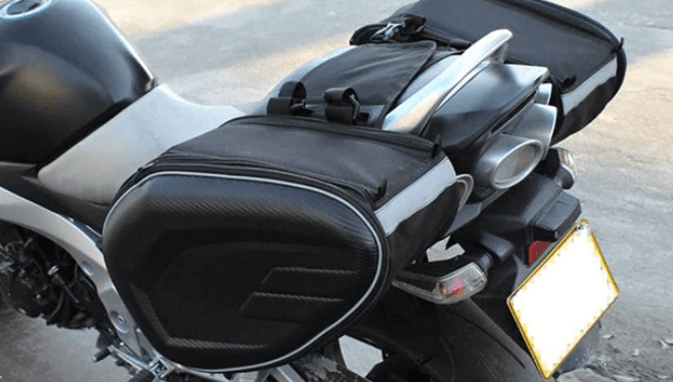 How Do You Carry a Passenger Helmet on a Harley Davidson?
Using saddlebags, a compartment, and a backpack will be convenient in carrying a helmet for Harley Davidson. Moreover, using a helmet carrier strap makes it a lot easier to carry a second helmet on a Harley Davidson.
You can do this by simply removing the rear seat of the motorcycle and laying the strap across the bike using the D-strings. Afterward, carefully attach the seat on top of it, placing the passenger helmet on the rear seat using the chin strap to place it tightly together securely.
Carrying a helmet for Harley Davidson can be quite a task. But with the above-mentioned options, carrying a second helmet for a passenger on Harley Davidson would be easy peasy.
Conclusion
Carrying a helmet for your passenger on a bike is a safety measure to prevent head injuries in motorcycle accidents. Keeping it in a proper position while on your motorcycle would help you stay safe equally. With the guidelines and tips listed above in this article, you can confidently know how to carry a passenger helmet on a motorcycle.